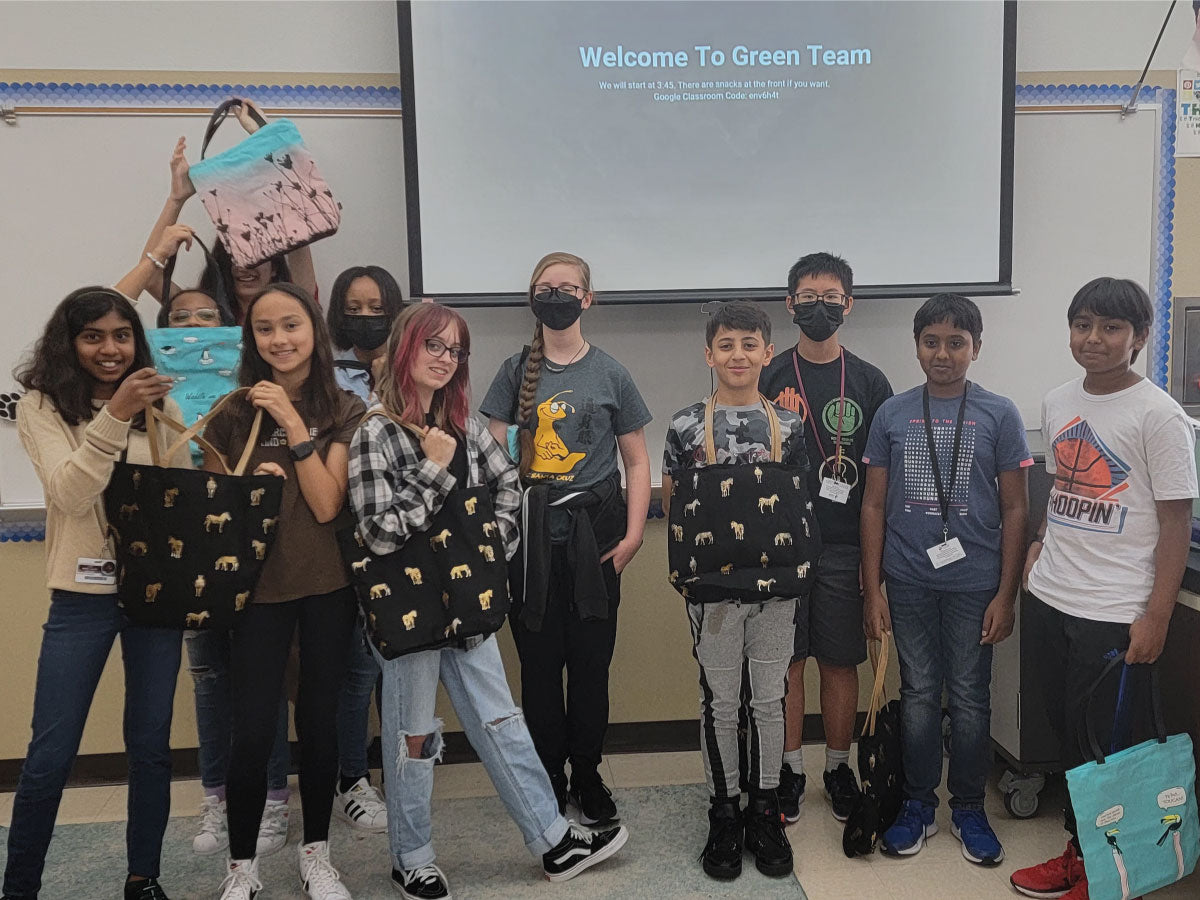 Green Team - Texas, USA
As part of our outreach program, we're always on the lookout for young minds that are moving towards sustainability. Which is why we were thrilled when we heard from a middle school environmental club known as the Green Team, assembled by passionate and young environmentalists at the Otto Middle School in Texas, USA.
Their mission is to create awareness for the environment and nature through fun projects and collaborations with eco-friendly companies. We loved the passion with which they worked towards sustainability and were overjoyed to give them some of our products and literature on how we make everyday products sustainable!
Green Ammo
Green Ammo is a delightfully innovative NGO working on plastic reduction in India. They collect plastic waste from their communities, stuff this waste into plastic bottles, thereby creating solid plastic "bricks" which they then use to create community spaces such as benches, shops and washrooms!
They harness the power of their communities, by empowering the citizens to create plastic bricks. They incentivise them by giving them EcoRight bags as a gift, so that while they reduce existing plastic waste, they are also empowered to never use a plastic bag again. If you'd like to get involved with them, you can check them out here - Instagram, website.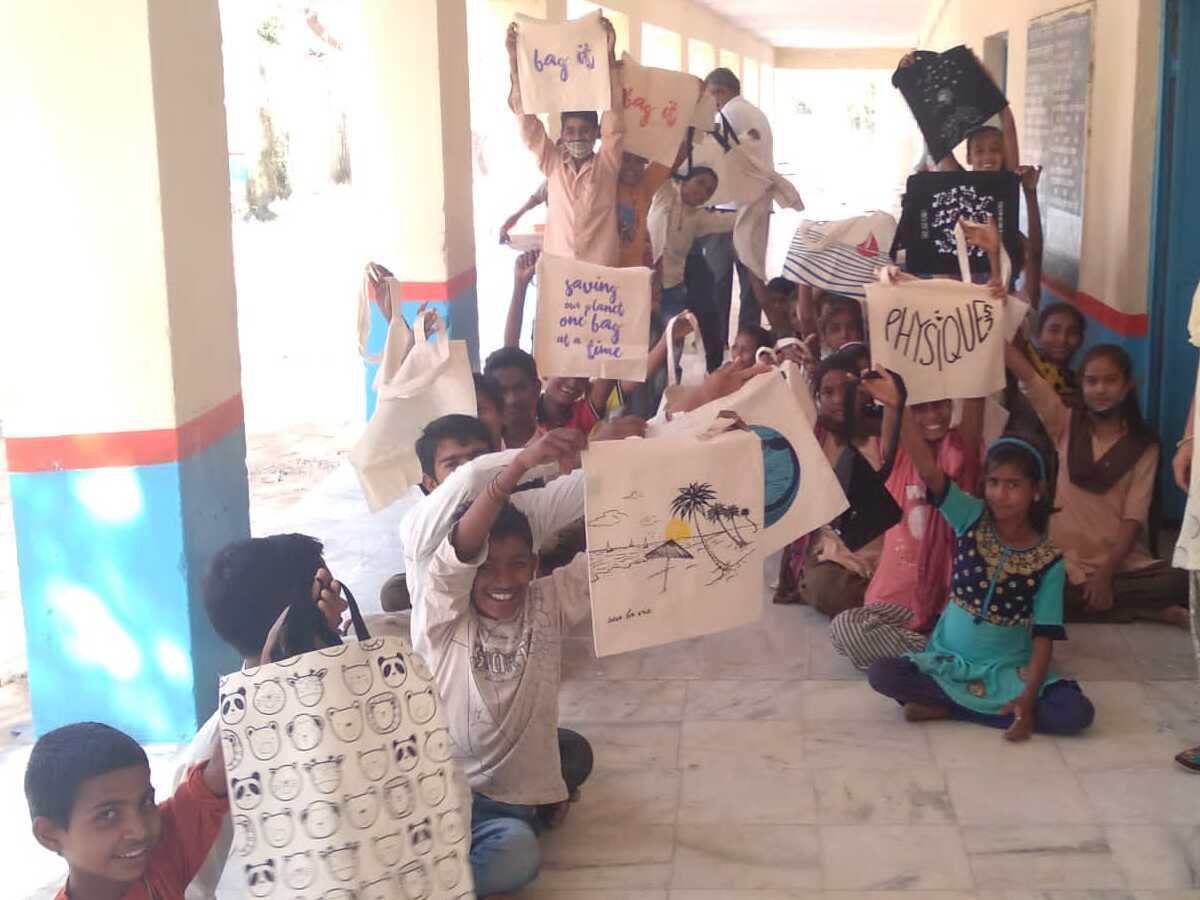 Upper Primary School - Jaitaran, Pali, Rajasthan
It was a pretty normal day, until we received a heart warming mail from Ms. Sarita Didel. She teaches at a rural primary school. As her students returned to school after the pandemic, parents of a lot of them were not able to afford books, pencils and bags. While she had received bags and pencils through various kind hearted individuals and organisations, her students didn't have bags. She asked if she could buy some or if we could donate them..
It overwhelmed us to see a teacher so passionate about educating her students. The only payment we asked was for some images of the happy students in school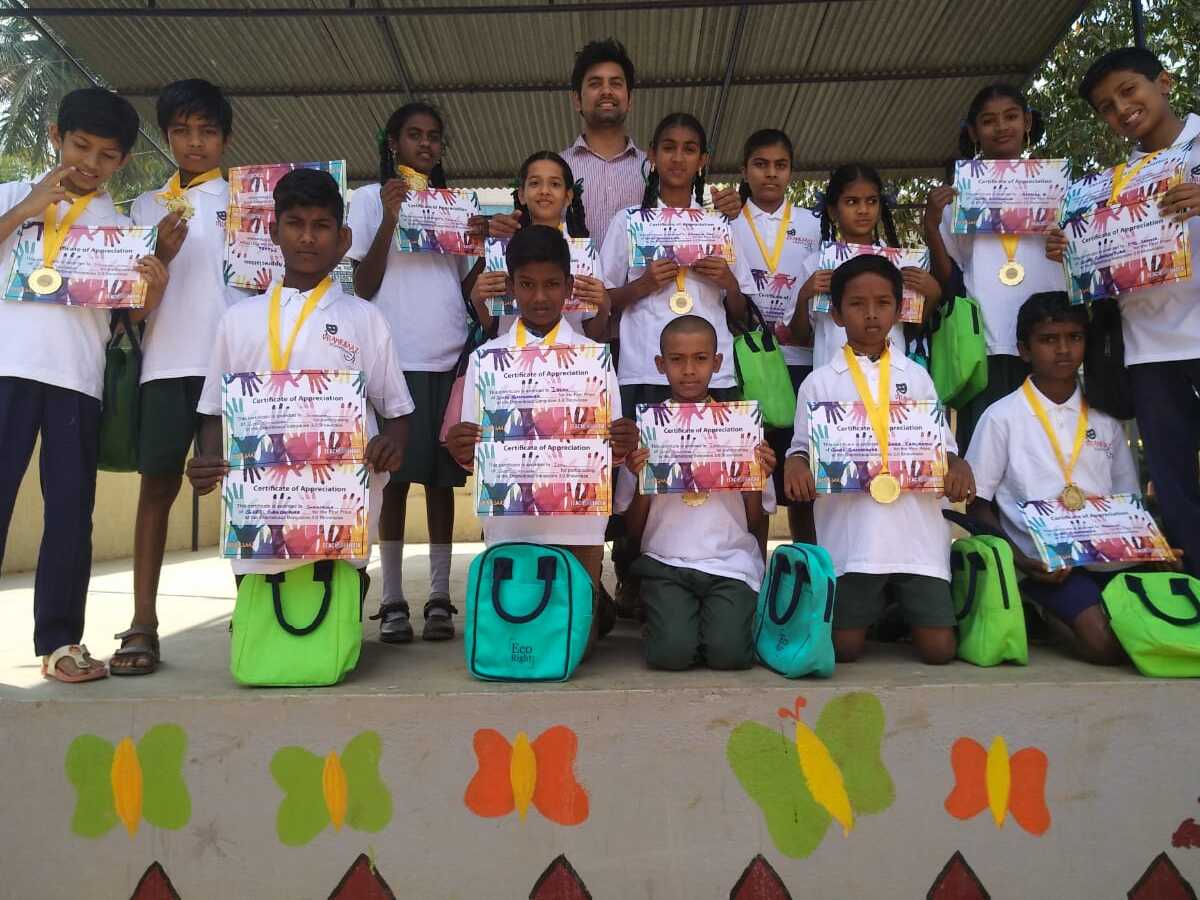 Teach for India
We've worked with Teach for India as well, while the organization needs no introduction, we were really happy to see the range of programs they run to help their students.
One of them is Dramebaaz, where the students are exposed to dramatics as a way of building overall skills. They put up an amazing show at the end, and we're so proud to have sponsored some gifts for the students :)
As part of our previous social program, we asked our customers to come back and choose the organizations they wanted to donate to. Unfortunately, the program was not able to take off the ground. From our side, we have donated the amount collected in the previous program to SayTrees and CARE foundation.