Up until a few months ago, the only people who wore masks were Doctors and healthcare workers. With this novel wave of Covid-19, masks have potentially found their way in our daily lives. Due to the coronavirus pandemic, some countries have made it compulsory for people to wear masks when they go out.
There are many different masks available worldwide – N95 masks, PPE masks, and Cotton masks. As consumers, it's important to know how effective these masks are.
Although N-95 masks are touted as the best and most efficient, the CDC recommends we use cotton masks. Here's why
Let's talk science.

N-95, 99, and 100 masks provide the highest filtration from the virus. But masks with filtration are less breathable because airflow generally follows the path of least resistance. Instead of thrusting its way through filtration, air finds an easier route around it making the mask less effective for people like us who wear it on a daily basis.

These masks are only useful for medical professionals as they come in direct contact with Covid19 patients and need complete protection. Due to their high demand and short supply, the CDC recommends that people wear cotton face masks reserving the N-95s and surgical masks for healthcare workers.
The experts recommend cotton face masks

– According to a journal by the American chemical society, a combination of cotton with natural silk makes for the most effective mask. We have developed

our own cotton masks

as per the guidelines issued by the CDC. They are made of 2 layers of premium cotton, providing dual filtration. Each layer of the mask acts as a barrier to give you maximum protection against contaminants and disease-carrying droplets without compromising on breathability. Also, our masks come in dual colors making it easier for you to remember the correct side when putting on the mask again. Research states that if only 60% of the population wears masks that are 60% efficient in blocking viral transmission, the pandemic would reach an end.

Wash wash wash away

– Perhaps, the biggest advantage of using masks made of cotton is that they are washable. You can wear it for a longer time and then just toss it in the washing machine or wash it manually with warm water every day to get rid of the dust and harmful particles. You get to wear a clean and fresh mask every day which is not the case with plastic masks/ N-95 masks as they must not be re-used and not be used for more than 6-8 hours at one stretch. Re-using a mask that cannot be washed greatly increases the chances of spreading the virus.

It's good for the environment

– Environmentalists are fully in the thrall of biodegradable cotton masks. Discarded masks and gloves have proved to be an ecological disaster. A French environmental organization has found several discarded masks in the Mediterranean. Masks made of synthetic materials are expected to be the next big marine polluter. Cotton masks are biodegradable and do not pose any threat to the environment.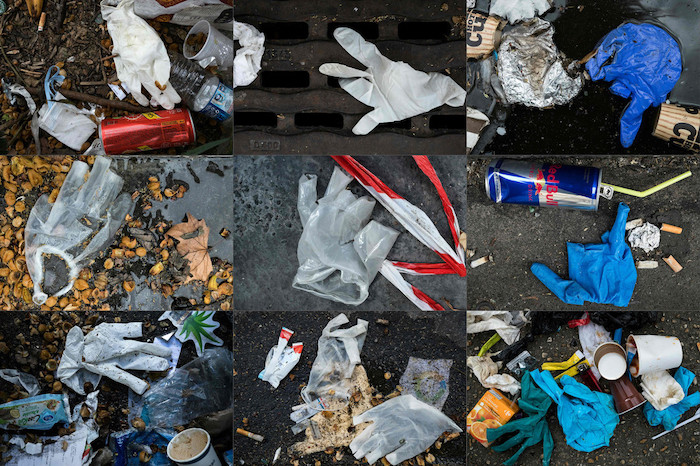 Good for your skin

– Skin irritation is a huge downside of face masks. Tight face masks and those made with synthetic materials trap sweat, breath, and oil around your mouth causing skin irritation. Cotton masks are breathable, soft, and natural. They help prevent skin-related issues that arise from wearing virus protection face masks for a longer time.
As an environmentally sustainable brand, we have created a new range of colourful masks made of soft and breathable cotton fabric so you can protect yourself from the virus and the environment from synthetic waste.
Our cotton face masks are ethically made as per CDC and MoHFW guidelines, are washable, reusable, and come in all colours. The masks are made of two layers of breathable natural cotton that provide added protection. Also, they are perfect for everyday use.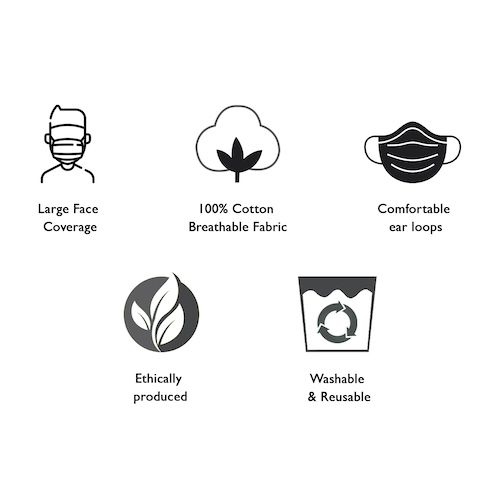 Make a smart choice for yourself and the environment by choosing cotton face masks!
If you need any more information or would like to order these cotton masks in bulk, please do drop us an email on [email protected]! We would love to hear from you.
Written by Chitra Ratnaker, edited by Udit Sood