A lot has been written about ethical fashion and it is so much in news with popular brands going eco-friendly and adopting new ways of sustainable production. A lot will be written about ethical fashion in this article too but first of all, a big thank you! Thank you for thinking about the environment. Thank you for thinking about where do your favorite jeans come from, how did you get that bling blazer for a real bargain, and how did your floral dress make it to your closet. This in itself is a change!
Ethical fashion?
Now that you've decided to follow ethical fashion, let us first get to the basics. Fashion enthusiasts are going gung-ho over terms like 'ethical fashion', 'eco-fashion' and 'sustainable consumption'. Even for people who aren't eyes-deep into it, these new terms have more frequently surfaced over the internet in the past few years. But what exactly does this much sought after trend offer?
Ethical fashion means different things to different people but the definition must be taken at face value. Although it can be a confusing concept to latch on to, it is essentially an umbrella term for describing the ethical design, manufacturing, and purchase. It covers a whole range of issues like fair trade, exploitation, environment, working conditions, and animal welfare.
In simple words, it means better for the planet and better for the people!
Myths surrounding Ethical fashion
Ethical fashion is expensive.
A lot of us carry notions that the price of ethically manufactured goods is daunting. This is is not always the case. Although the debate is neverending, the fact that ethically manufactured products vouch on good quality and longevity makes them worth every dime you pay.
In my opinion, Primark, Marks and Spencer, EcoRight and The soap co are some of the places you can easily buy ethical products from.
Ethically manufactured items don't look cool
When thinking of ethical fashion, most of us visualize it as oversized hemp trousers or loose fitting khadi shirts or hand me down clothes that have a yesteryear style. But that's not the case. A lot of popular brands are producing stylish products- from casual wear to active wear and accessories to suit the styling needs of an average customer. Take, for example, H&M. They have a separate section altogether named 'conscious' that offers the same stylish clothes to consumers but are ethically manufactured. Same goes for online portals like ASOS, having a separate section of sustainable fashion that consumers can buy from.
Sustainable fashion goods are hard to find.
If we are talking about the early years of this decade, sure it would've been difficult to find ethically manufactured items on shelves but not today. More and more mainstream fashion brands are introducing an ethical line of clothes and accessories. Take for example Marks and Spencer and H&M as mentioned earlier. They offer the same style and brand name but with an eco-conscious tag.
Learn the basics of embracing ethical fashion.
How to look good with a clear conscience? It is this simple. Ask me how?
Here's a list!
Get a style inspiration
With more and more people going the ethical way, style inspiration is everywhere. Just search for hashtags like #sustainablebloggers #sustainablefashion #ethicalbloggers and other related keywords, and you are bound to stumble upon some fantastic sustainable fashion blogs to give you all the motivation and fashion inspiration you need.
Here are some of my favorites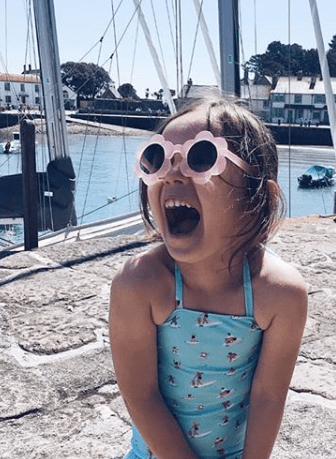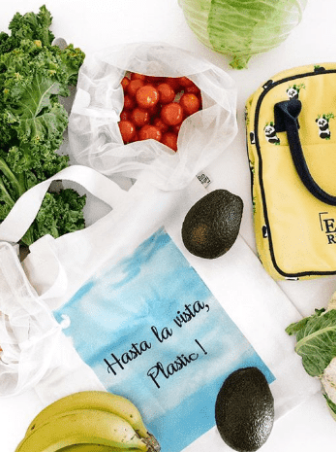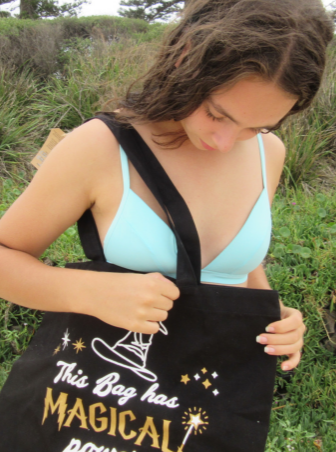 Make the most of what you have
Jazz up your old jumper, sass up your old skinny jeans and make the most of what you have. The old jeans you no longer wear, rip it off a bit to make it edgy instead of buying new ripped jeans. Add iron patches to your jumper to make it quirky and fun. Save the planet, save money!
Look out for sustainable brands
When thinking of shopping, look out for alternative sustainable products. If there is a certain brand you love to shop from, look out for ethical fashion tags. More and more brands have introduced /are introducing a new range of eco-conscious clothing/apparels making it easier for consumers to find options. You can shop from brands that are committed to ethical fashion like people tree, Patagonia, EcoRight, Feed etc. Alternatively look out for directories that contain information about ethical brands. If you look properly, you'll stumble upon some great pieces of clothing and accessories that are affordable, stylish and sustainable at the same time.
Shop from local artisans
Shop from local thrift stores or independent sellers in your city. It allows you to support a local talent rather than supporting fast fashion companies. Chances are high you will find some hidden gems at a local artisanal store or a consignment shop. The local products are produced more ethically than that of a fast fashion factory.
Set up a thrift store
Instead of throwing away your old clothes, set up a thrift store. The dress your friend has been eyeing on that you no longer wear? Give it away. Alternatively, shop from thrift stores. There are chances you'll happen upon a stunning item that will be way cheaper than similar styles you get from a brand store. Thrift stores are excellent if you want to go chic from the cheap. And what's more, you have the satisfaction of buying hands down articles that would earlier have landed in a landfill.
If you ever go to a thrift store, pat your back!
Rent a dress
Yes, you read it right. There are clothes that you repeat a number of times like work wear, party dresses, and gym wear and then there are clothes that you know you'll be wearing only once in a decade. Yes, I am very much talking about wedding and cocktail dresses. One of the basic rules of ethical fashion is not buying something you don't need/or are not going to repeat. Instead of spending a great deal on dresses you won't really need, rent them. This saves you a lot of money and space in your wardrobe. Poshare, renttherunway, Oprah, and rentitbae are some of the places you can rent dresses from.
More and more people are turning towards a lifestyle where ethics meets aesthetics.
Emma Watson, actress and activist, supports eco-conscious and sustainable clothing brands and has also started incorporating sustainable fashion in her red carpet looks. I think we all need to make conscious decisions when it comes to style. As said by Emma, 'It's not enough if it's a beautiful item, we need to know who made it and where it came from'.