A sustainable approach to pedagogy is the way to a better future of our planet and the founders of Akshar school know it well. Meet Parmita Sarma and her husband Mazin Mukhtar who run a school for the underprivileged in the outskirts of Guwahati, Assam.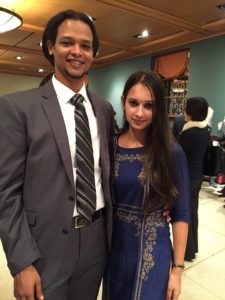 Their initiative, Akshar foundation is not an ordinary school. Its unique approach is making news everywhere. On a typical day to school, you can see students bringing bags full of plastic to recycle. This is the only kind of fees that the school accepts.
This idea arrived from the plastic burning problem that was prevalent around the school. During winters, the families residing around the school would burn plastic to keep themselves warm. To change this, Parmita and Mazin started to encourage children to bring plastic waste as school fees. Today each child brings in about 25-30 items of plastic to school every day which are then recycled by the students themselves.
The students are taught recycling and the harm plastic causes to our environment. The students have been successful in communicating this message to the community living around the school. They are taught to create construction materials with plastic waste and they have been doing really well. So far they've been able to convince people for carrying out a recycling drive and many of them have put up signs in front of their shops and homes to spread awareness.
Tucked away in the lush woods of Pamohi, Assam, Akshar school is a joint initiative by Parmita Sarma, a master student in social work at TISS and her husband Mazin Mukhtar, who happens to be an aerospace engineer from New York.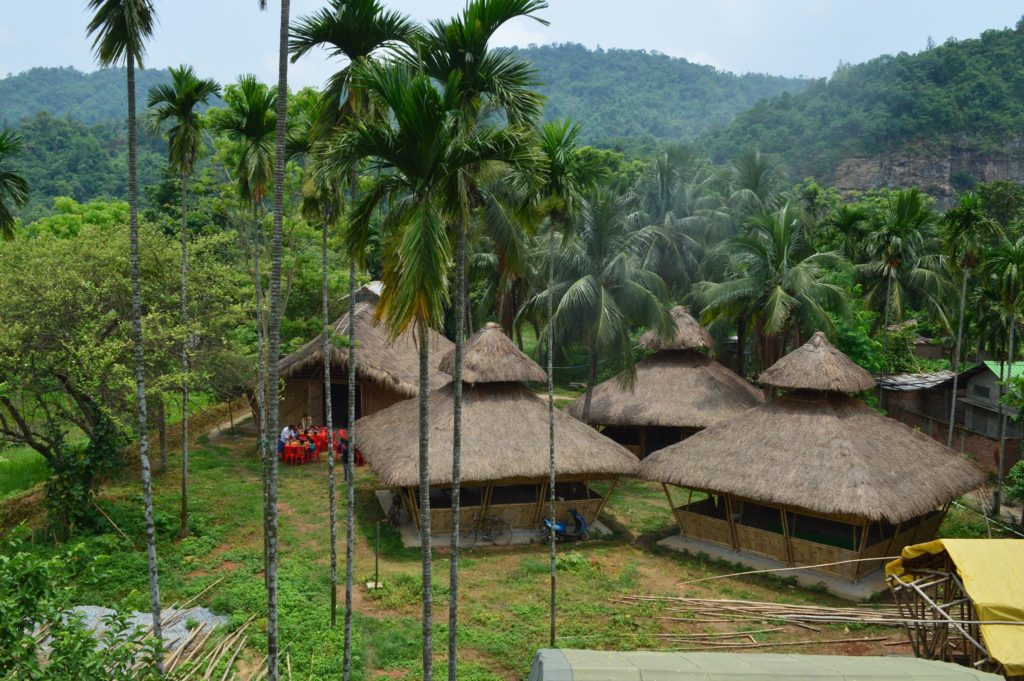 When Mazin arrived in India in 2013 on a different project, he met Parmita who then helped him in setting up a school that focuses not only on the education but also encourages students to be socially and environmentally responsible.
But setting up a school in an economically backward district was not an easy task. Their main constraint was convincing the villagers to send their children to school. Most of them live in abject poverty and their children help them meet ends by working in nearby stone quarries. To solve this, together they built a curriculum that would provide the children with employment opportunities post education.
The school curriculum has a number of vocational courses like carpentry, solar paneling, dancing, singing, organic farming, gardening, recycling, embroidery, etc to provide them with skills for various job opportunities. Akshar has various programs like growing vegetables and organic farming. Their 'gardening/farming' team grows onions, coriander, eggplant, potato, and other things.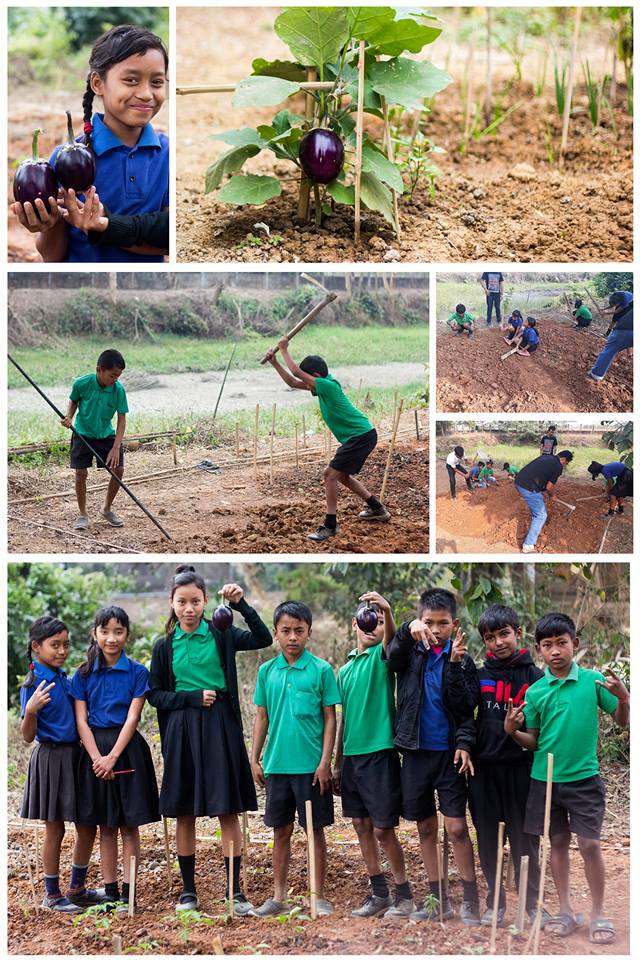 Akshar school is unique in every way and that's apparent from the moment you enter its premises. They have their classrooms in open spaces instead of indoor spaces and instead of age-specific classes, they have levels where students of different age groups study the same thing. The levels are decided based on the knowledge of the students and they are assigned levels based on their performance.
Spotting a rising trend of landscaping in the area around the school, the couple is planning to start a course on sustainable landscaping to help children find employment opportunities.
It has been almost a year and a half since Akshar school started its plastic recycling program and it is doing exceptionally well.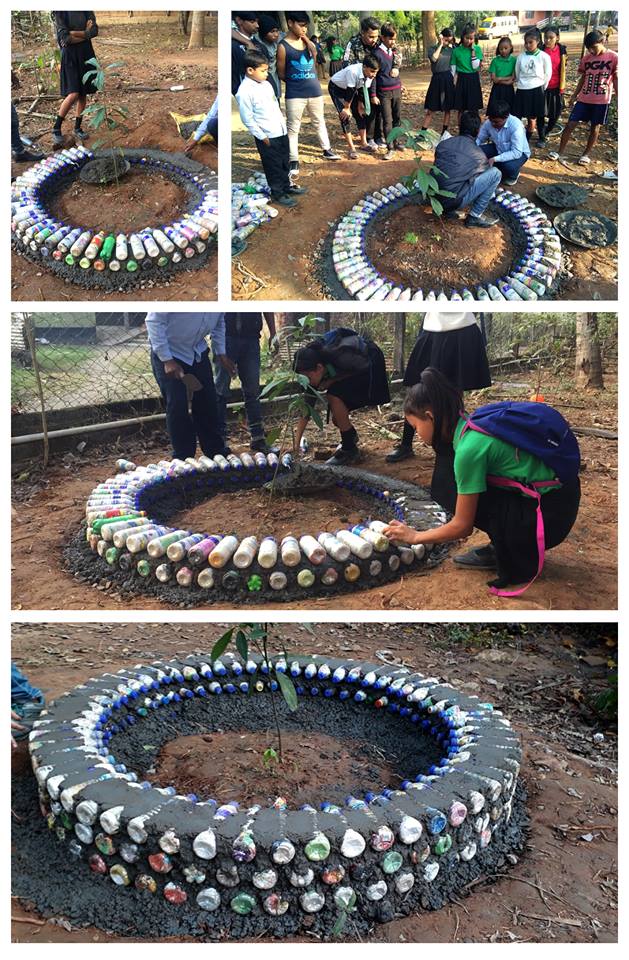 The entire process involves
1) Continuously educating the parents and the community around the school (About 2-kilometer radius) to collect garbage in different bins. One for wet waste, one for paper/others and one only for plastics.
2) Trained students taking turns to visit the community twice a week right after school and collect all the plastics from households.
3) Collecting used plastic bottles from wherever possible.
4) Tightly stuffing bottles with plastic wrappers and turning them into 'eco-bricks' by parents and students.
6) Learning how to make cement-mix from expert workers. And making structures with the eco-bricks.
The couple wants to take their vision far and wide and bring a wave of change. They aspire to build at least 100 such schools nationwide in the next 5 years. Check out their website to know more about how Akshar foundation is working towards bringing a radical change.