Just as we are talking about plastic being everywhere, it has now walked the ramps too.
The latest news, plastic being a surprise trend in the Autumn Winter trends in the London Fashion Week, 2019.
High-end fashion labels- Private Policy, A Cold wall by Samuel Ross, Stefan Cooke and Christopher Raeburn- showcased plastic designs using both virgin and recycled plastic.
No one is unaware of the havoc plastic has been wreaking on our ecosystem and for those who've just woken up from a weary slumber, popular fast food restaurants, and apparel brands have done the work of educating them by ditching single-use plastic straws and introducing an ethical and eco-friendly line.
Use of plastic is a key issue everywhere and the design industry is under scrutiny- from slow fashion, eco-friendly materials, new innovative fabrics- devising new trends that use minimum plastic is more of a necessity now than a compulsion.
London fashion week is known for setting trends and this week, plastic was all over the catwalk. We look at 5 trends featuring plastic in the Men's Autumn Winter, 2019 at the London Fashion Week that took place between January 5 to 7.
Stefan Cook
Stefan cook, in his design, reconsiders the use of virgin plastic. Being an active part of the non-profit initiative Fashion East, Cooke says the key to minimizing the negative effects of plastic is to find an alternative to fast fashion. This London based designer is all up and about for fashion that can endure and last long.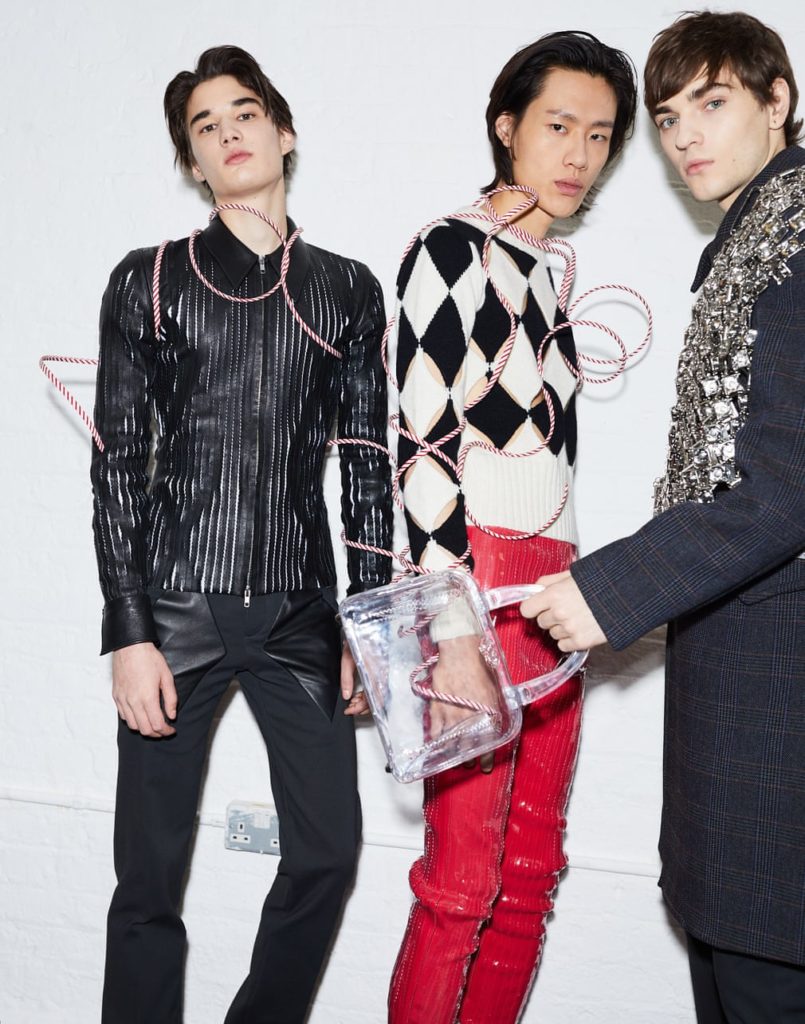 To encourage a responsible approach to plastic use, Stefan showcased small transparent handbags made of vacuum formed, hard plastic.
A cold wall
British label, A cold wall by popular menswear designer Samuel Ross presented a plastic heavy look made from virgin plastic. The British designer showcased a deconstructed bodice made of protruding, jagged shapes. This conceptual garment was crafted from a combination of non-recycled PVC plastic and welded steel.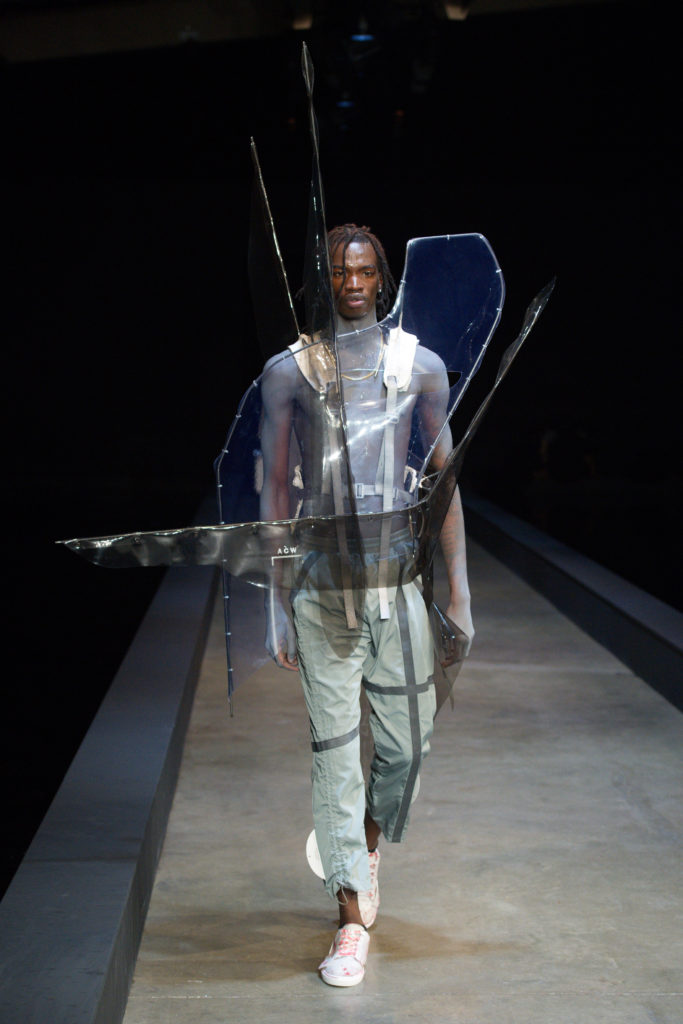 Private policy
Private policy, a New York-based menswear label, sent models down the runway wearing clear vinyl sleeves underneath their t-shirts. In an issue on their plastic design, published on their website, the label is trying to bring the issue of 'plastic' on the table.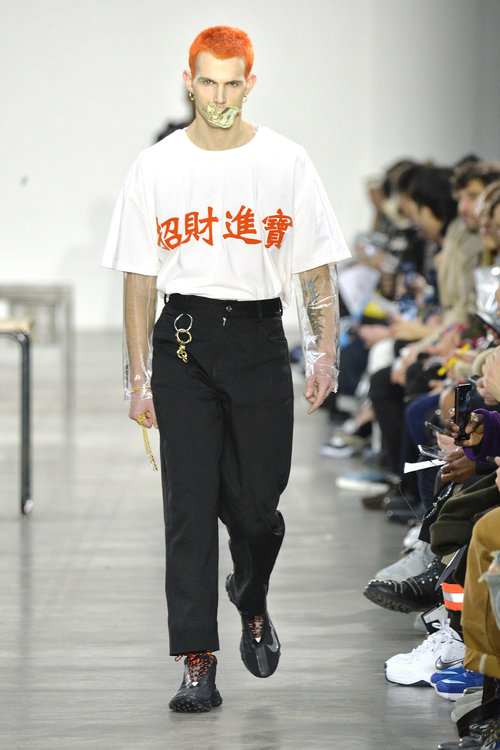 Craig Green
British designer Craig Green presented a selection of brightly coloured looks-pink, yellow, red, ultra-marine, aqua and neon green- and named the collection 'men made of glass'. Six models walked down the catwalk wearing the outfits with capes and matching headpieces which covered their faces. The outfits were made of polyethene plastic, commonly used for bin bags densely smoked to give it a texture.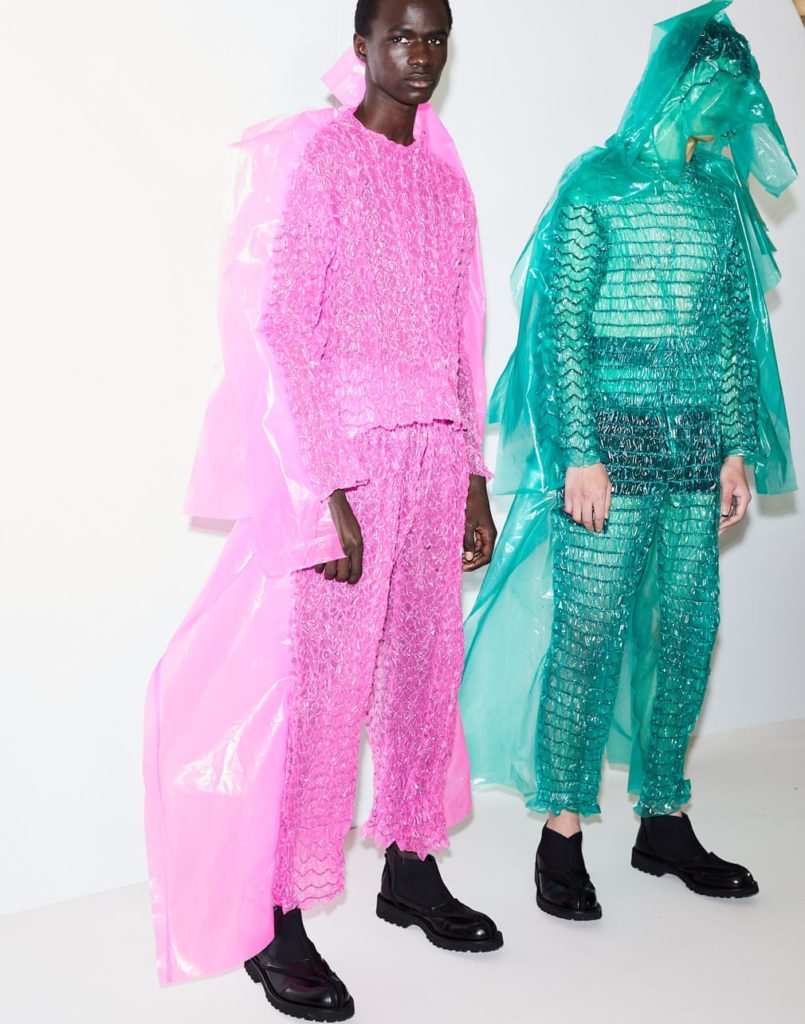 Raeburn
British designer Christopher Raeburn used recycled bottles and reclaimed nylon parachute to make his outfits- a selection of zipped over-shirts and relaxed trousers.
In an interview, he said, "We need to evolve or die". The brand believes using recycled cotton is the only option to save our planet.
Source: Dezeen Magazine