Christmas gifting is a challenge. Finding the perfect gift for your loved ones doesn't come easy. Especially when you want your gift to be eco-friendly. To save you the hassle, we've compiled this list of 10 eco-friendly and sustainable gifting ideas for Christmas. All of them are awesome and will make for thoughtful gifts. Let's get started!
If your friend is a yogi, nothing will make it happy than a brand new yoga mat. Get them an eco-friendly yoga mat made of jute and lined with cotton. There are options available in natural tree rubber. Just Google it and you'll get a ton of options online.

 We have the perfect gift idea for your vegan friend. Take them to a fancy vegan restaurant for a lavish vegan spread. Or gift them a vegan recipe book for everyday meal plans. Need suggestions? Some of our favorite vegan recipe books include
Vegan on a Budget, by Olivia Biermann.

The Ultimate Vegan Cookbook for Your Instant Pot by Kathy Hester

Frugal Vegan: Affordable, Easy & Delicious Vegan Cooking by Katie Koteena and Kate Kasbee

I Can Cook Vegan, by Isa Chandra Moskowitz
Take your pick. And pack it in our 'Vegan' tote bag.
https://www.instagram.com/p/B57sw2TJ29T/
 3. An eco-friendly lunch bag is a great idea for friends who pack their own food for lunch. At EcoRight we have a wide range of lunch bags for everyday use. They are eco-friendly, washable and made in ethical facilities where the workers are paid fair wages. Check out our best selling lunch bags here
https://www.instagram.com/p/B2CRHhKJE7Q/
4. If your friend loves coffee but practices zero-waste, you know what to get. No points for guessing, a reusable, portable, eco-friendly coffee Tumbler!
5. A Greta Doll. You read it right. Get your friend a Greta Doll. This Doll resembling Greta Thunberg with a 'How dare you' written on its outfit will detect your friend's activities and will chant 'How dare you' if your friend leaves the light on while leaving the room, uses a plastic straw, leaves the fridge door open and other anti-eco-friendly activities. Check it out here!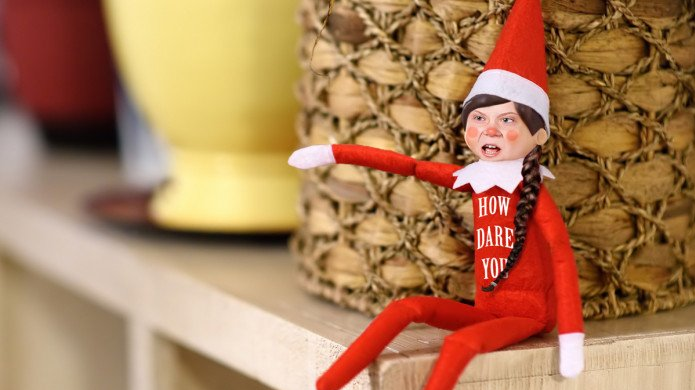 6. Is there anything better than receiving socks for Christmas? Buy it in recycled cotton and it makes for the best eco-friendly gift ever. These are made from discarded cotton scraps meaning no new cotton is used in its making. Eco-friendly isn't it?
7. This one's a little on the higher side in terms of price but is the best gift hands down. Get a bike for your cycling enthusiast. Your loved one will remember you every time they cruise around on the bike.
8. Believe it or not, having your name inscribed on things will never go out of style. Gift your friends a customized tote bag or jewelry pouch made of cotton or other eco-friendly material with their name embroidered on it. Or get them a Christmas inspired tote bag to spread the cheer!
https://www.instagram.com/p/B59a7PDJ_YV/
9. Kitchen essentials are always a good idea. Gift your loved ones a set of glass mason jars, bamboo cups, reusable cleaning towels, ceramic cutlery, basically everything reusable that isn't made of plastic or other synthetic materials. Gift them a sustainable kitchen.
10. Plants. And a lot of them. This pretty much explains it all. Gift them kitchen plants like thyme, basil, mint, Aloe Vera, coriander/cilantro that they can grow on their windowsill. Who wouldn't like freshly picked herbs in their food?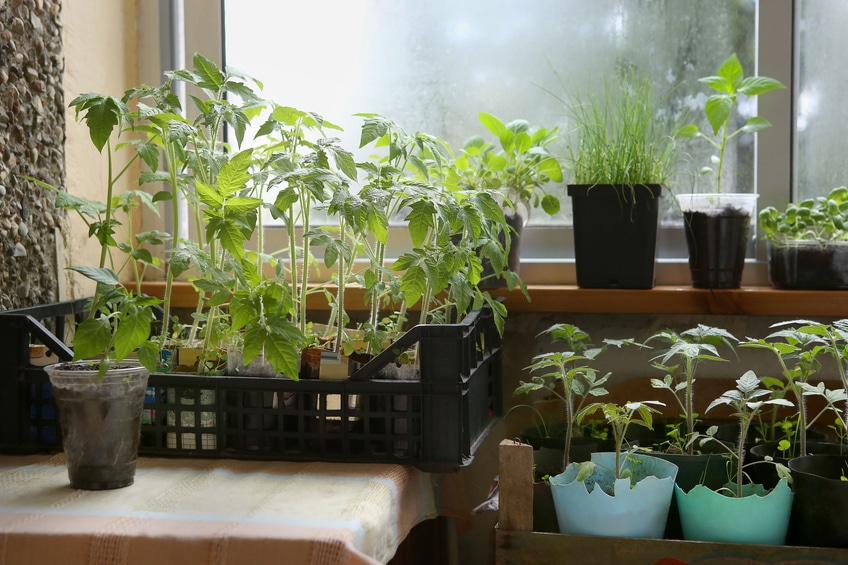 Last but not least, if you are too broke to buy anything, just gift them a conscience to do good for our planet. 😛 Works every time!
This Christmas let us put an end to purposeless consumerism and not buy items that are unneeded just to show our appreciation for our loved ones.